PETER'S BLOGBe Inspired
The Attraction of Yesterday


One of the attractions of nostalgia is that it appears to...
The Pitfalls of Nostalgia


Do you occasionally yearn to go back in time?...
The Tomorrow We Planned for Yesterday


Every morning we wake up with two choices...
Standing on the Edge*


Earth has taken one more full circle around the sun and...
No Vitamin E Supplements for Me!


If you're like many people I know, then you may be...
How can I Forgive?


Perhaps forgiveness belongs on that list of 'easier said than done'...
The Importance of Forgiveness


The need for forgiveness...
The Feeling Mind


When people come to visit me in my role as a therapist...
Divisions of the Mind


As a psychotherapist who uses hypnosis I must admit that sometimes it feels like I have...
Living in the Present


Some years back, I heard that wonderful American singer and folk poet, Tom Paxton, say:...
An Inner Umbrella


Have you ever noticed how umbrellas have a...
Top 10 Tips for Depression


Depression is something seen increasingly...
Eat Your Way Out Of Depression


Eat Healthy Foods. This is the first, the most ...
Find Out More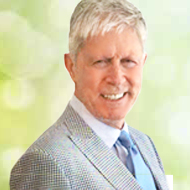 About Peter
With more than 30 years hypnosis experience, Peter has helped many others overcome life's toughest issues and he can help you too...
Find Out More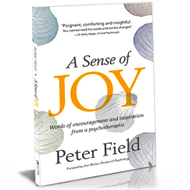 A Sense of Joy
'Poignant, comforting and insightful. You cannot read his words and not be changed'
- Dr. Kathy Seigler
Clinical Psychologist
Read More
Make An Enquiry